Were you one of our visitors? If so, please take a couple of minutes to fill in our feedback survey by clicking on this link. Your feedback will help us gauge our impact and improve what we do https://www.surveymonkey.co.uk/r/9FPVDXY
More than a thousand people (officially 1039) visited the Master Shipwright's House in Deptford, south east London last weekend as part of the annual Open House event.
Our team had great fun welcoming visitors to the house and introducing lots of new recruits to the Lenox Project. Even after the gates were officially shut at 1pm on the Sunday, we let another 50 or so visitors in to enjoy the grounds while we packed away.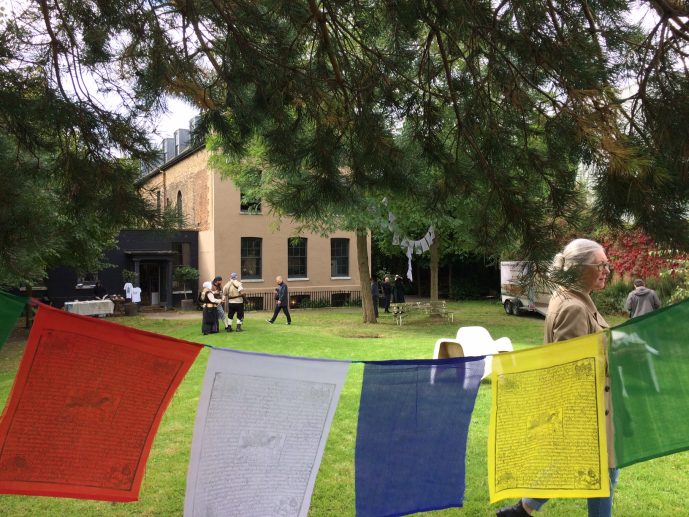 The house is the perfect venue at which to introduce people to the Lenox – after all, she was built in the Great Double Dock right next to the house and her spectacular launch would have taken place at the waterfront here.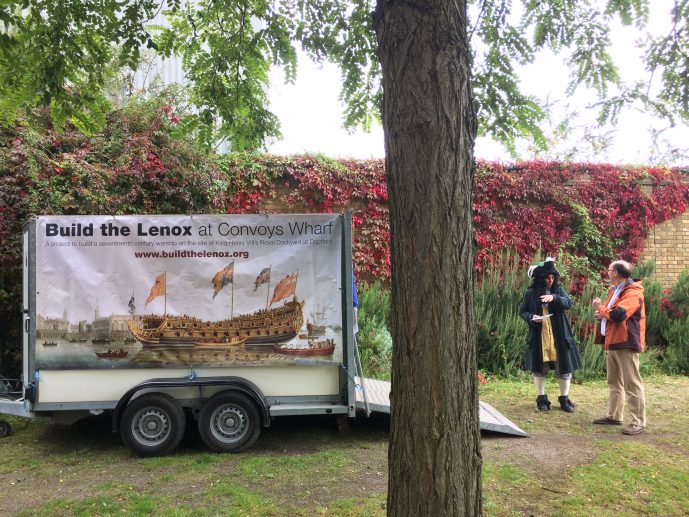 For this year's Open House we put together a series of short films and news reports about the Lenox, her sister ship the Anne, and similar replica ships such as L'Hermione and the Gothenburg, and showed these in three of the rooms in the house.
This included the debut of our new film about the Lenox which was filmed at the Master Shipwright's House a couple of weeks ago and which we'll be sharing online in the very near future – it's currently being expanded with a bit of additional footage which was shot over the weekend, so watch this space for the official launch!
Once again we were supported by local firm Jones Hire, who gave us the loan of a huge tea urn free of charge to enable us to keep our visitors refreshed.
All proceeds from the tea and cake stall go directly to supporting the work of the Lenox Project, so it's great to have local businesses who enable us to provide this, and also our fantastic volunteers who bake all the cakes that visitors enjoyed.
Thanks for all your support and we hope to see you again next year – maybe even on Convoy's Wharf!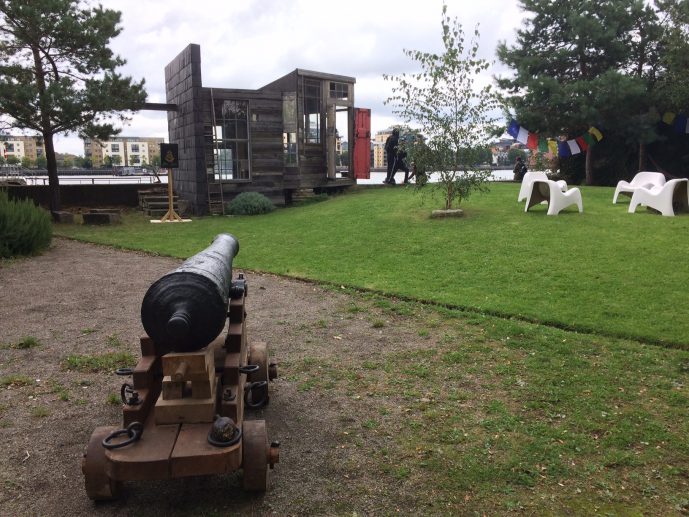 Please follow and like us: