The Great River Race, which is held every year on the Thames between Deptford and Ham, creates an incredible spectacle. Hundreds of rowers and boats take to the water at the starting line, right opposite Deptford's former royal dockyard.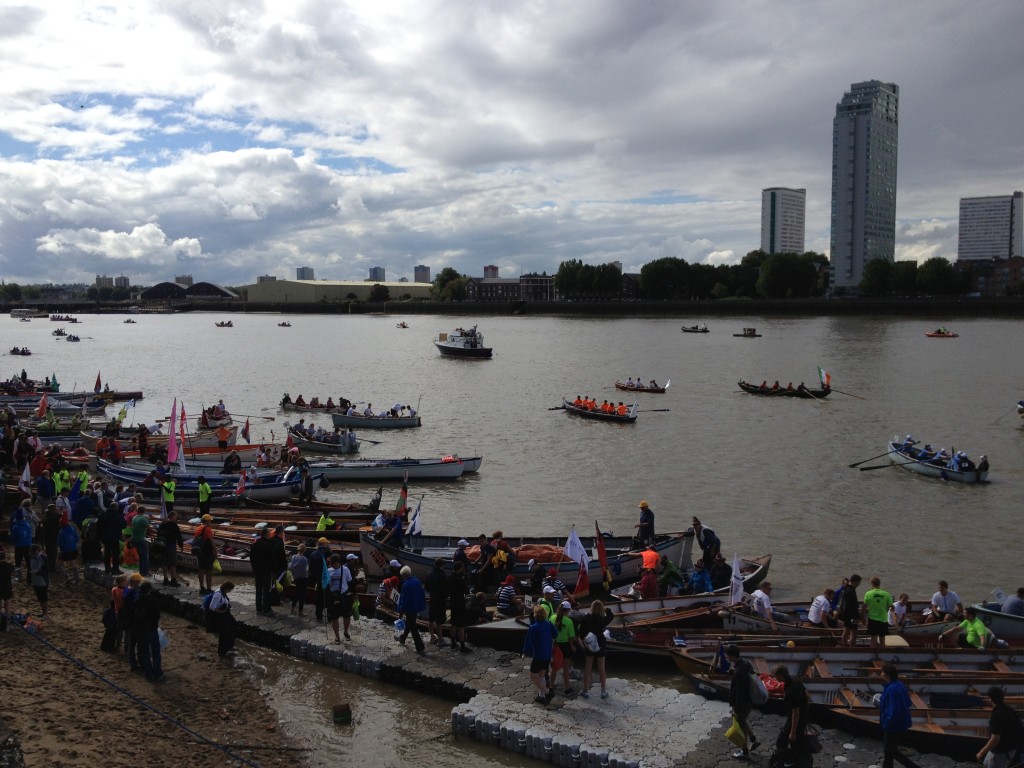 The 26th event this year was attended by representatives from the Lenox Project, including director Julian Kingston dressed as Master Shipwright John Shish. With his costume attracting a great deal of attention, Julian was interviewed by TV crews from the BBC World Service, China TV, and Dubai TV who were curious to find out more about the project.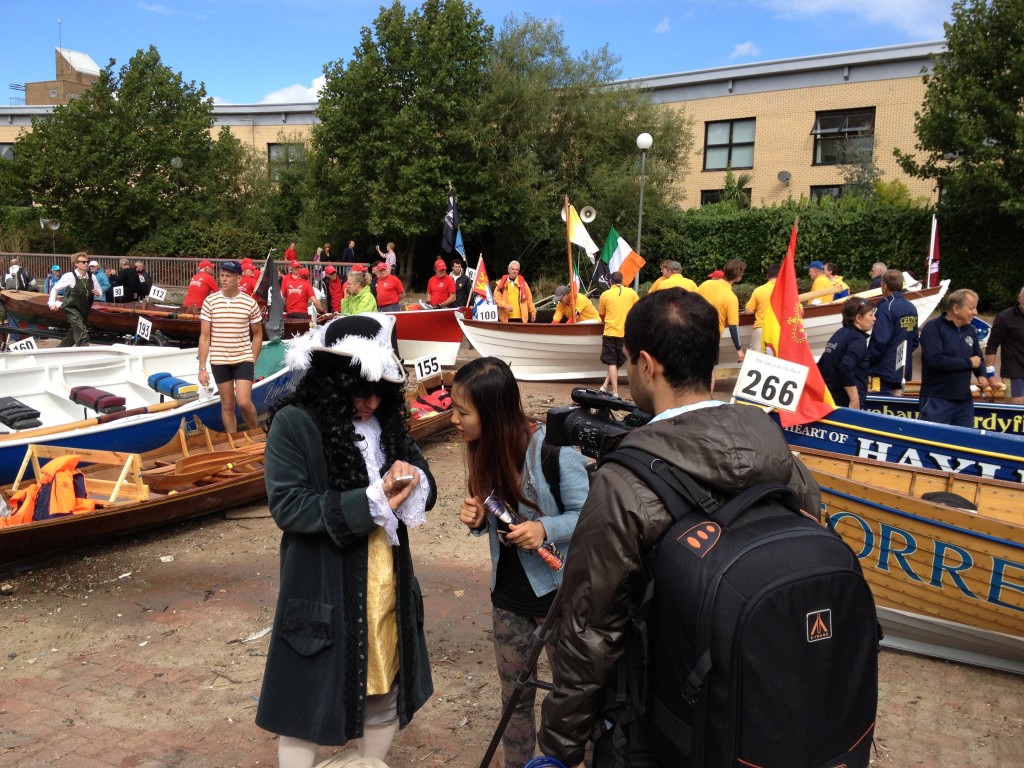 The team spent several hours at the start of the race, talking to spectators, meeting the assembled dignitaries and handing out leaflets to local people and visitors from all around the world.
The race was started by firing an 18th century cannon – not as dramatic as the charge that could be fired from the Lenox Project's saker but nevertheless a fitting start to such a high-profile race.
Once the 331 boats had passed the starting line, it was down to the VIPs on the following (powered) craft to cheer the rowers upstream with the tide, along the 22 mile course to Ham.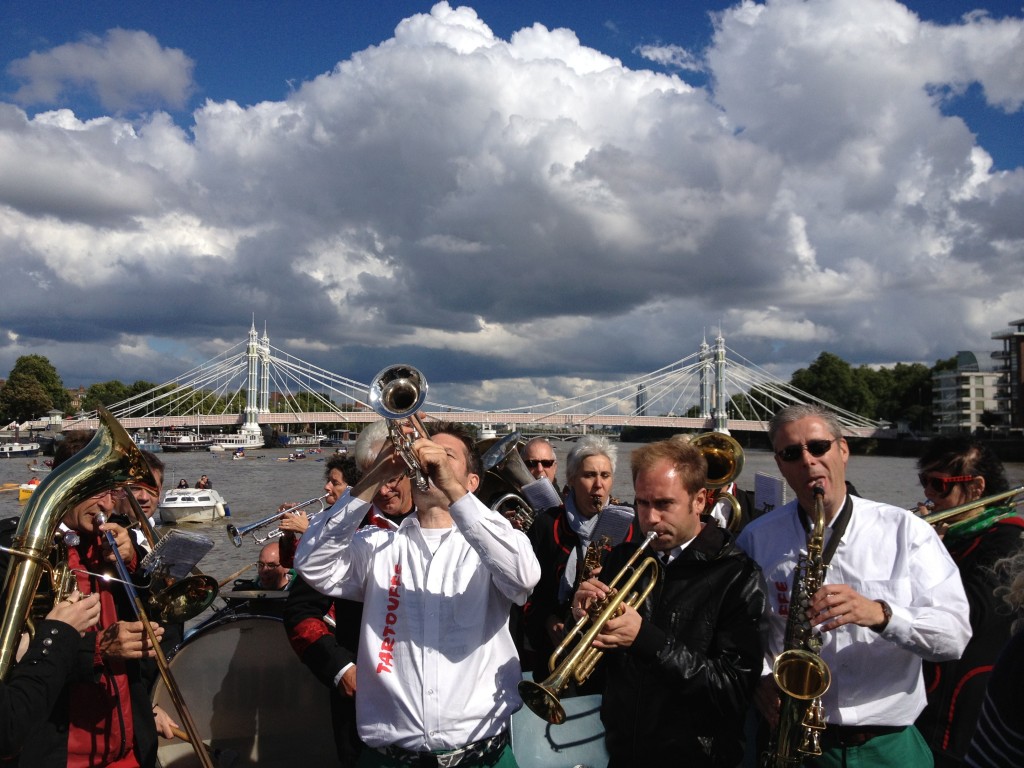 Dutch band Tartoufe helped along the way, keeping the spirits of the rowers up and charming spectators who watched the spectacle from the many bridges, riverside pubs and private homes on the route.
Please follow and like us: