Join us for a family fun day at Deptford Lounge exploring shipbuilding and Deptford's historic Royal Dockyard! Supported by funding from Tideway.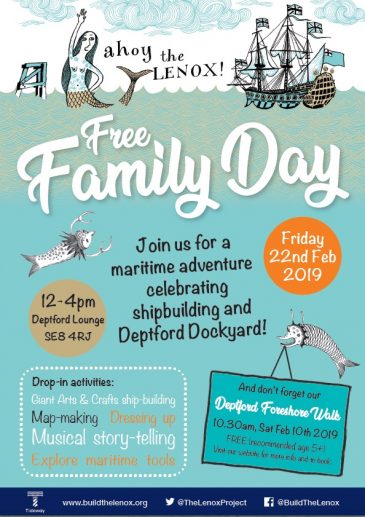 Drop-in activities including:
• Arts & crafts – build a giant Lenox ship with mod-roc & paint
• Musical maritime story-telling with Nimble Tots
• Object-handling – explore ship-building tools
• Dressing up
• Map-making
• Giant Deptford history timeline
You can also visit the Lenox exhibition trailer and see our restored Saker cannon!
Friday 22nd February, 12-4pm
Deptford Lounge
Giffin Square
Deptford SE8 4RJ
Please follow and like us: