We're delighted to be able to share with you this breathtaking short film which demonstrates how the Lenox will be built and offers an up-close and personal insight into her structure.
The film was made by the Human Interface Technologies Team at the University of Birmingham, led by Professor Robert Stone, and was part of a project that was presented at a conference about the Anne, sister ship to the Lenox, which was held in Hastings this month.
While the Anne was the sister ship to the Lenox, the digital model used in this visualisation incorporates the detailed information about the ship's construction that was compiled by historian Richard Endsor during his extensive research into the Lenox.
Best watched full screen!
A small group of researchers from the university developed a highly detailed virtual reality model of the Anne, in collaboration with the Shipwreck Museum in Hastings and using historical book references and paintings.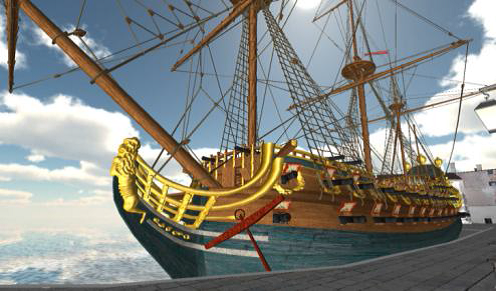 The University's HIT Team specialises in advanced simulation technologies for defence, healthcare and heritage applications. Using historical reference books and naval paintings, the 3D model of the Anne was developed by two students visiting the HIT Team from Arts et Métiers, ParisTech, Laval in France, Cécile Thevenin and Emilien Bonhomme.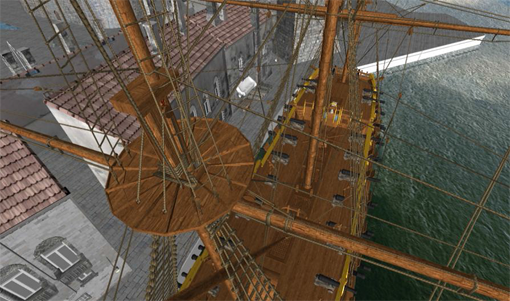 Please follow and like us: