We are delighted to announce that Waitrose in Greenwich has selected us as one of their three local good causes to participate in their Community Matters charity scheme during the month of February.
During the whole of this month, anyone shopping at Waitrose will be able to show their support for us by dropping the green token into our box next to the checkouts. At the end of the month, a total of £1,000 donated by the Greenwich branch will be divided between the three charities based on the proportion of tokens in each box.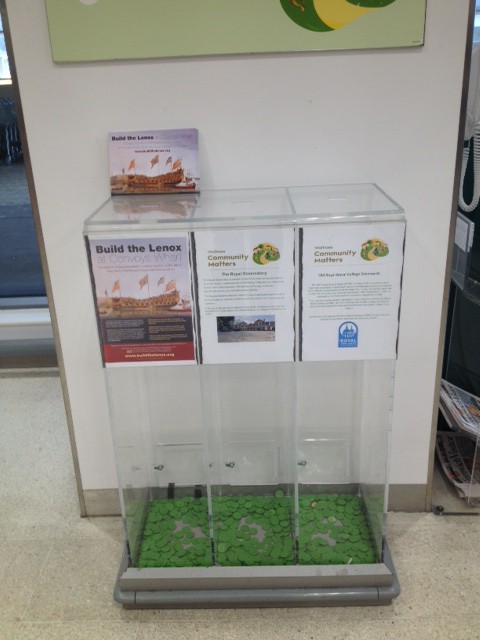 We are up against some stiff Greenwich competition – namely the Royal Observatory and the Old Royal Naval College – but we hope that we will get a strong vote not only from our Deptford supporters but also from our Greenwich neighbours.
They are all great causes to support, but we hope you will choose ours as being the one of greatest need!
So don't forget to give us your token – and if the checkout staff forget to give you one, don't be embarrassed to ask!
Please follow and like us: