The Mayor of London has announced that he's backing the campaign by Deptford-based charity The Lenox Project to raise funds for a dockyard visitor centre and event space on the Thames riverfront in south east London. 
At a special event at City Hall this evening (Tuesday) Mayor of London Sadiq Khan will announce his pledge of £50k towards the campaign, through his Crowdfund London initiative.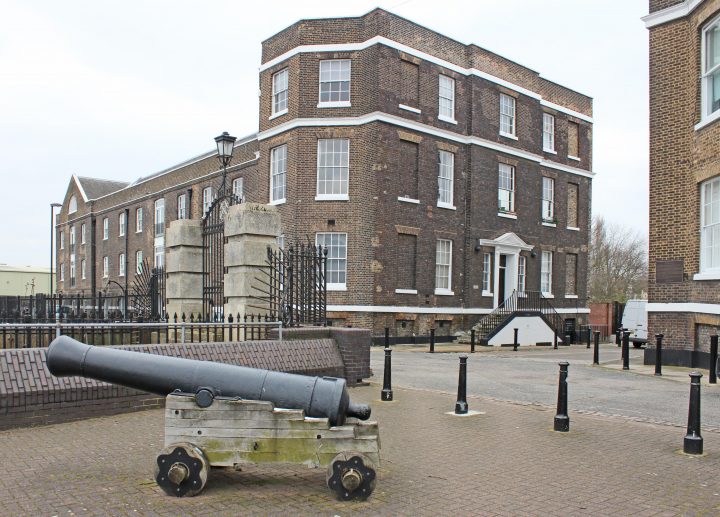 The Deptford Dockyard & Lenox Visitor Centre aims to rejuvenate the dramatic vaulted undercroft of an historic building in Deptford, creating a place where the area's dockyard and ship-building heritage can be explored and celebrated through events, model-building and local archives.
The campaign has also had a boost from local celebrity and Ghosts actor & screenwriter Ben Willbond, who has spoken out in support.
The proposed visitor centre will bring alive a significant part of Deptford's history, celebrating maritime heritage, wooden ship-building, and the rich social history of the area, which lies just upstream of the Maritime Greenwich World Heritage Site.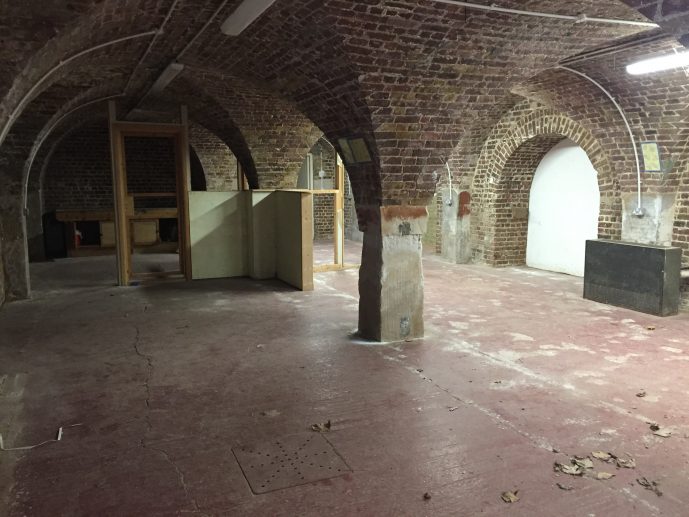 Hundreds of ships were built and refitted in Deptford's royal dockyard, which was established in 1513 by Henry VIII; little evidence remains above ground today, and the charity wants to prevent this incredible history being forgotten when the site is built over. The crowdfunding bid is already 42% funded and has attracted more than 80 pledges since it launched – it is being backed by local resident Ben Willbond; 17th century shipbuilding expert Richard Endsor; historian & author JD Davies, and former Deptford MP Dame Joan Ruddock, who is also a trustee of the charity.
The Lenox Project was formed in 2011 in response to the planned redevelopment of the site of the former Deptford Royal Dockyard, which is now known as Convoys Wharf. The charity wants to preserve and celebrate the heritage of this part of Deptford to prevent it being lost. The new visitor centre will offer training and apprenticeships, particularly in 'eye-to-hand' skills and heritage crafts, opening new routes to employment and laying the groundwork for the ultimate aim of building a full-size replica of the 17th century wooden ship Lenox on the Convoys Wharf site.
This idea was inspired by projects in France, Sweden, Spain and Russia where replica ship construction has rejuvenated public interest in maritime heritage, dockyard history and ship-building crafts.
Lenox Project director Julian Kingston said: "For more than 400 years, Deptford was the epicentre of cutting-edge ship-building. But over the last 35 years of my life, living and working on vessels on the Thames, I have witnessed London's waterfront being given over to luxury housing and little else.
"Now it's time for a new adventure to begin! This is the perfect opportunity to set the stage for construction of our beautiful ship, Lenox, which will create a real challenge that is accessible to everyone in our community; provide a grounding in 'hands on' skills as well as technological wizardry, and restore a sense of participation and pride, allowing maritime Deptford to celebrate its identity once again."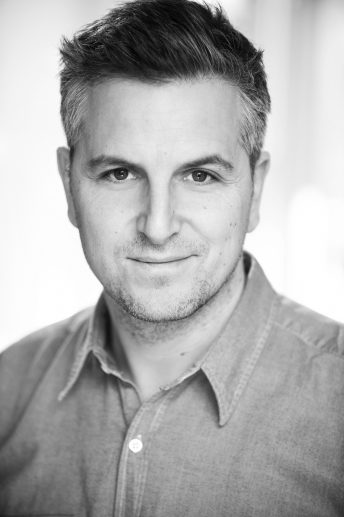 Ben Willbond said: "I was hugely honoured to be asked to support The Lenox Project. The Deptford dockyards are steeped in history and it is vital that the future development gives people access to the site. I was very excited by the news that they now have the opportunity to develop a Deptford Dockyard Visitor Centre to complement the main project. I urge anyone interested in history to back this vital part of the development."
Supporters can back the project at https://www.spacehive.com/thelenoxproject but they only have until 12th August 2019 to make it happen. Pledges will only be charged if the project hits its funding goal by this date.
Please follow and like us: