The Lenox Project is fundraising to renovate an incredible historic undercroft on Deptford's riverfront and open it up to the public! We want to raise enough money to bring this beautiful space back to life, and turn it into a Deptford Dockyard visitor centre and interim base for the Lenox Project charity.
With your help, we will create a new public space and workshops where we will involve volunteers and apprentices in building a scale model of the Lenox, alongside an exhibition focussing on the maritime history of Deptford. We'll host a range of events, invite community groups and schools to visit, and enable people to find out more about the ship-building heritage that shaped this part of London.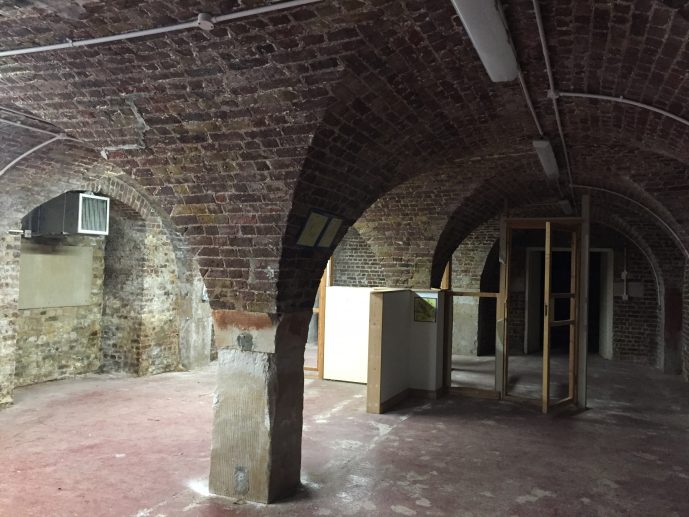 The building owner, Hyde Housing, has agreed to let us have the space, which has been unused for many years, at a peppercorn rent for up to ten years. But we still need to raise money to install toilet and kitchen facilities and a workshop, supply the workshop with tools and materials, create an exhibition space with display facilities, and to make it accessible to everyone.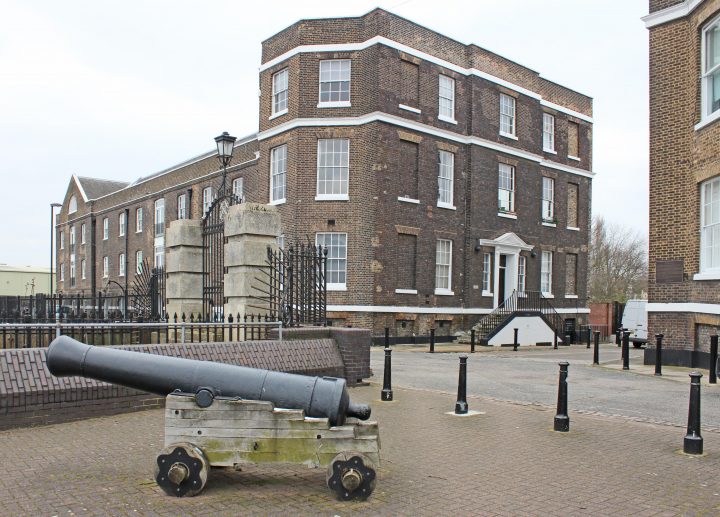 We've now launched a crowd-funding bid on Spacehive, and have pitched for funds from the Mayor of London's Crowdfund London initiative. With your support we could net up to £50k from the mayor's funds, but to do this, we need to demonstrate that our scheme has strong support in the local area.
Even if we are successful in attracting a pledge from the mayor, we still need to raise a considerable amount of money and we're asking you to help us! Please pledge to our project and give us your backing to open up this wonderful space and bring it back to life!

We have until 12th August to meet our ambitious target – for full details and to pledge, please visit our Spacehive page.
https://www.spacehive.com/thelenoxproject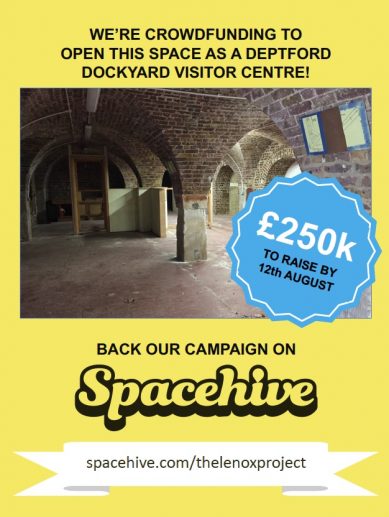 Please follow and like us: