As part of the recent Deptford X contemporary arts festival, an art project called Deptford Is Forever took up the festival's theme 'Art makes people powerful' by focusing on the removal of the Deptford High Street anchor by Lewisham Council.
They designed their own sailor's tattoo and printed it on paper bags to give to Deptford High Street shops and market traders to give out with purchases. The design demanded the return of the anchor to the high street and also called on the council to save the Royal Dockyard. Deptford Is Forever printed t-shirts and reusable cotton shopping bags with the tattoo motif and commissioned High Street Flowers to make a 'ghost anchor' wreath to hang in the window.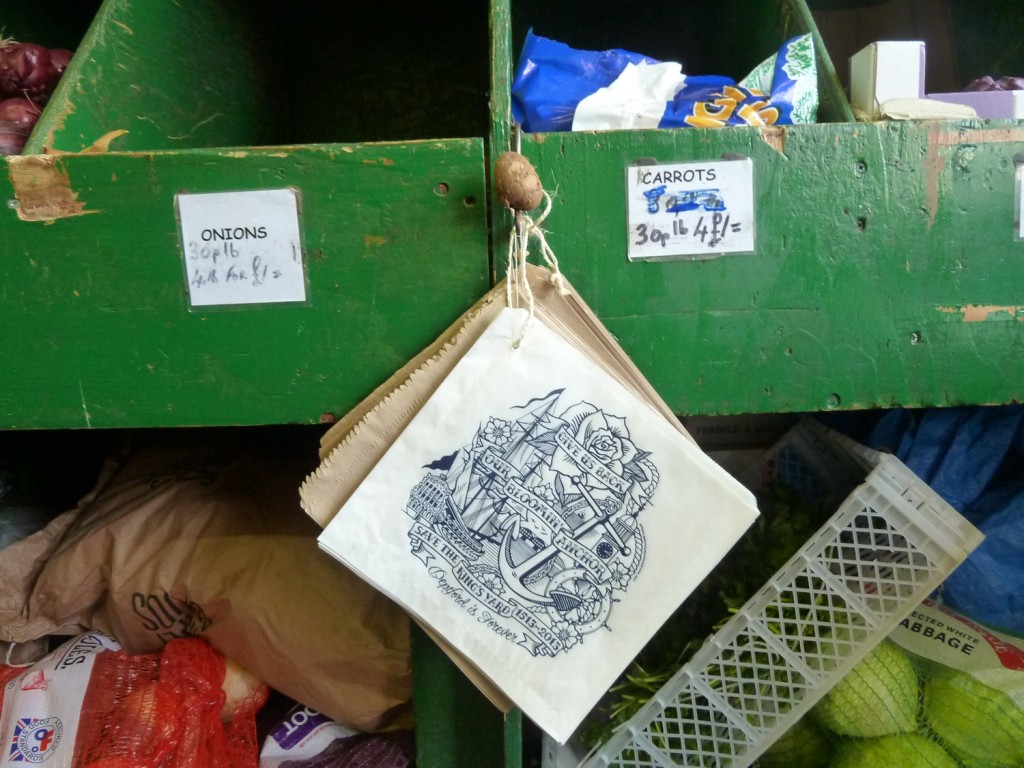 On Friday 4th October there was a day of free tattooing at Kids Love Ink, the high street's custom tattoo parlour. Those who took up the offer of a free anchor tattoo were encouraged to donate to Build The Lenox and Deptford Reach, and £280 was raised.
Deptford Is Forever's 'Anchor Fest' culminated in a procession through the high street on Saturday 5th October, with musicians and supporters following a giant cardboard anchor made by Lewisham Arthouse artist Laura X Carlé.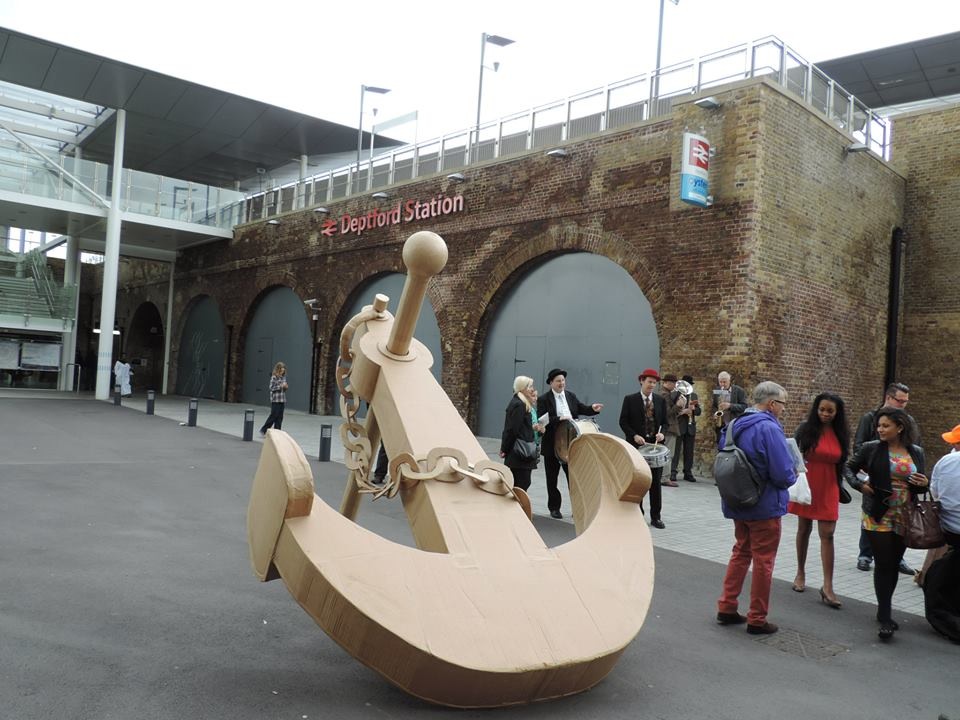 The parade started at the Dog and Bell pub, next to the Convoys Wharf site where the anchor is currently in storage, and finished at the Arthouse on Lewisham Way, travelling via Deptford High Street and the market.
En route the parade stopped three times and the cardboard anchor was displayed at locations which have been suggested could be the real anchor's permanent home; Deptford Station, Giffin Square and its previous location at the top of the high street.
The anchor was led through the streets by David Aylward (Rediscovered Urban Rituals) and anchor bearers included Bob Bagley from the Sayes Court Garden project and Kingston from Build The Lenox. Along the way they handed out Build The Lenox flyers to spectators. Needless to say, two of the artists involved (Sue Lawes and David Aylward) are members of the Build The Lenox project team!
Please follow and like us: