Thanks to everyone who came along to meet us at Party in the Park on Saturday – it was great to see our long-time supporters and to have the chance to meet so many new faces too. We had fun explaining the project to those who didn't know about it, and were thrilled by the enthusiasm of everyone we met!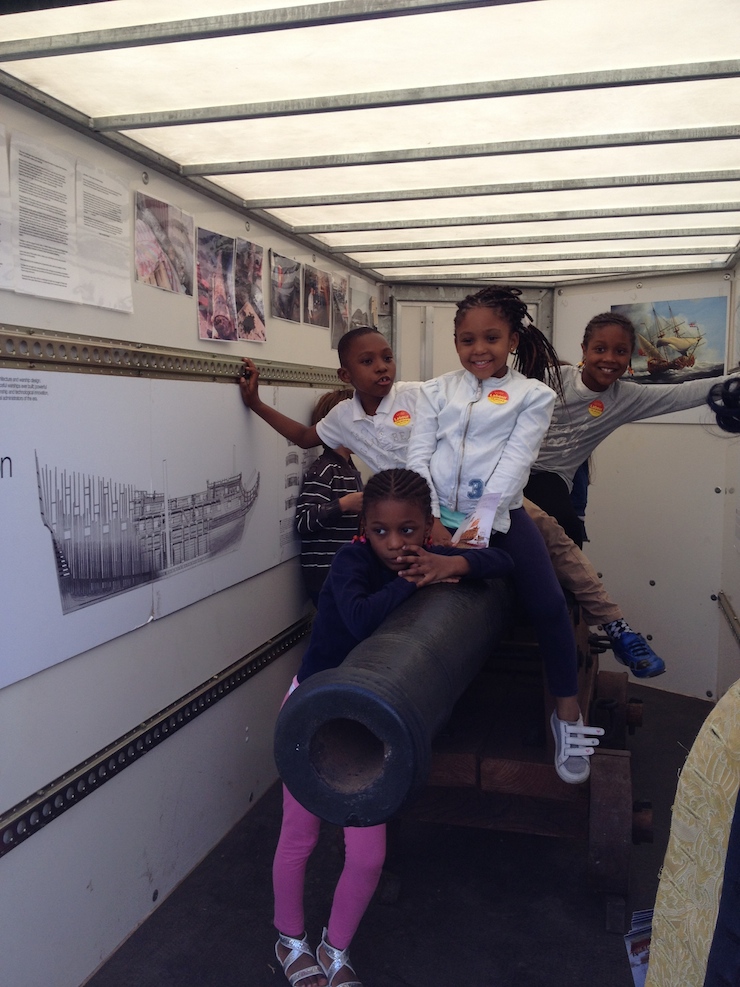 Our young fans loved seeing the cannon and learning about where it was found, how we restored it, and how it would have been fired in the days when it was employed on a ship similar to the Lenox.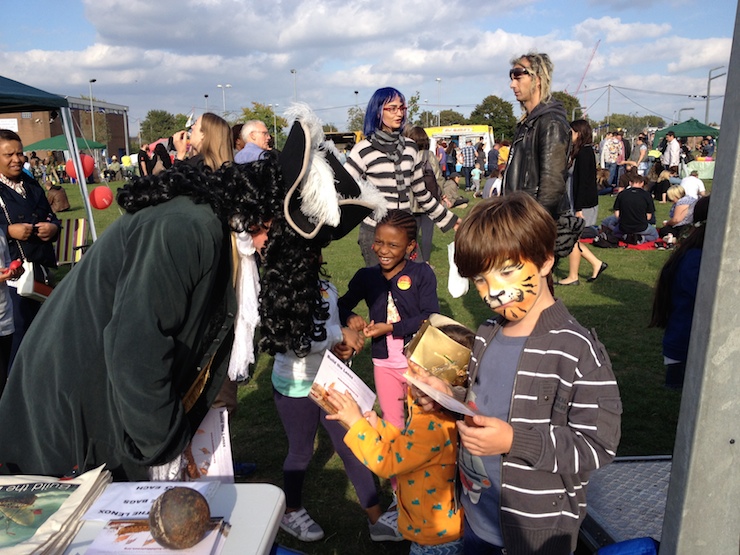 Our director, boat builder Julian Kingston, dressed up in costume as Deptford's master shipwright John Shish, whose skills and foresight in noting down the full details of the design and construction of the original Lenox will allow us to replicate the ship exactly.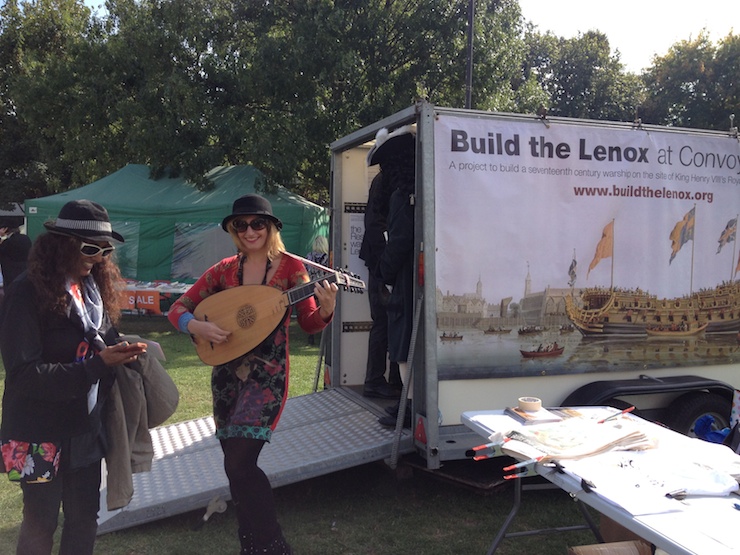 We were lucky enough to meet some very interesting and entertaining people – as well as all those local residents who love the idea of seeing a replica ship built in Deptford, we met some with a more direct interest in the project and the period, including a blacksmith, a carpenter and lute player Stephanie Feeney who is giving us a brief serenade in the photo above.
If you missed us at the Party in the Park, do come along to the Master Shipwright's House in Deptford next Saturday, where we'll be hosting Open House London from 10am till 5pm.
Please follow and like us: