Lenox specialist Richard Endsor, the project's leading historian, is among an eminent collection of experts giving presentations at the Sixth Thames Shipbuilding Symposium organised by the Docklands History Group in May.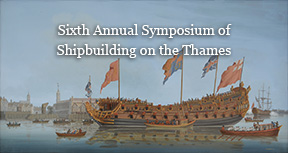 The event will take place at the Museum of London Docklands on Saturday 9th May, and the programme includes Professor Andrew Lambert, Dr Ian Friel and Des Pawson among others.
The full programme can be found here.
For more information on the Docklands History Group visit the website.
Please follow and like us: