If you want to find out more about the Lenox Project, or meet some of the people involved, please come along to one of our upcoming events in the Deptford area.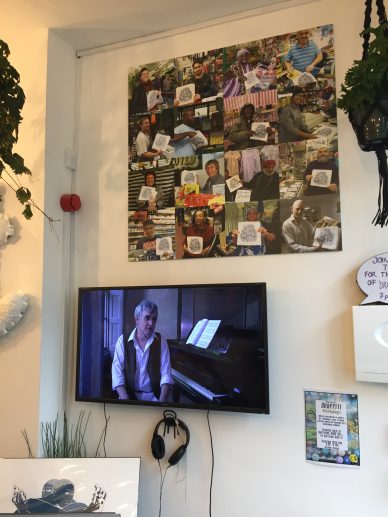 Our director Julian Kingston will be giving a talk at Deptford Does Art on Friday 2nd February as part of the celebrations linked to the return of the anchor to Deptford High Street.
Some of the films we showed at Open House are playing in the cafe of Deptford Does Art and you can find out more about the long campaign by the Deptford Society and Deptford Is Forever to bring the anchor back.
There will also be a talk on Saturday 3rd February by our sister community project Sayes Court Garden CIC, whose work with landscape architects at Greenwich University in 2016 inspired the work by Max Barnes that is currently on display in the gallery on the lower floor of DDA.
To mark the maritime theme, a small fleet of ships has been hung in DDA's window so you can't miss it if you are walking by!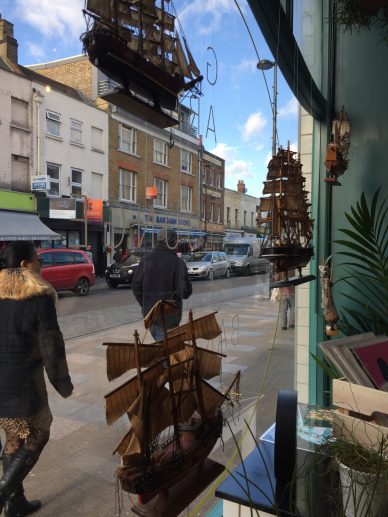 Julian will also be giving a talk at the Brookmill Pub on Cranbrook Road on 22nd April as part of a series of fund-raising talks for the Friends of Brookmill Park group.
Tickets for this talk will be £5 on the door; proceeds go towards promotion and enhancement of the park, its wildlife, planting and amenities. For more information about this and the other talks about the local area which take place in February and March, please see the group's Facebook page.
Friday 2nd February, 7.30pm. Deptford Does Art, 28 Deptford High Street, SE8 4AF.
Sunday 22nd April, 6.45pm. The Brookmill Pub, 65 Cranbrook Road, SE8 4EJ. Tickets £5 on the door, doors open 6.15pm.
Please follow and like us: