More than 1200 children and families from Deptford and the south east London neighbourhood enjoyed a free day of shipbuilding and maritime-related fun at the Deptford Lounge last week, courtesy of The Lenox Project and Tideway.
The family fun day, which was organised by The Lenox Project and funded by Tideway, gave kids and their carers the chance to build and decorate a large-scale model ship, explore historic maps of the local area and find out how the former Royal Dockyard and the River Thames are linked to the area where they live.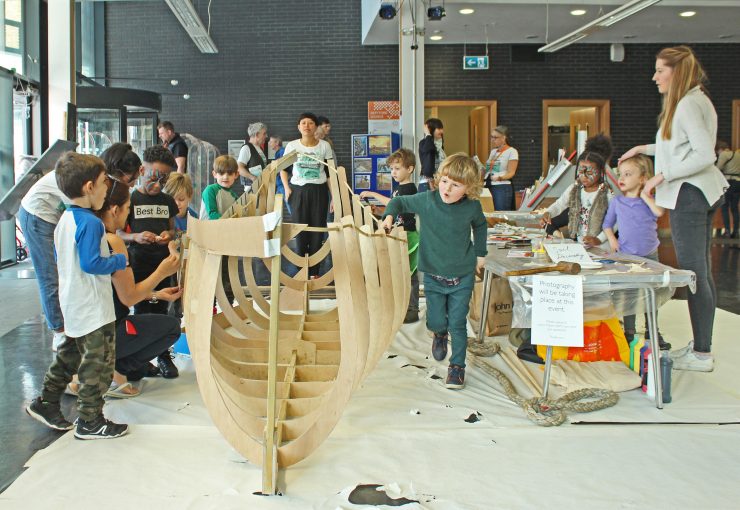 Construction began with assembly of the wooden frame created by Lenox director Julian Kingston; the cardboard 'planks' were then added, with paints and crayons used to turn the ship into a bright and colourful creation.
Masts and rigging were added to the vessel and these were then adorned with hand-painted flags and sails.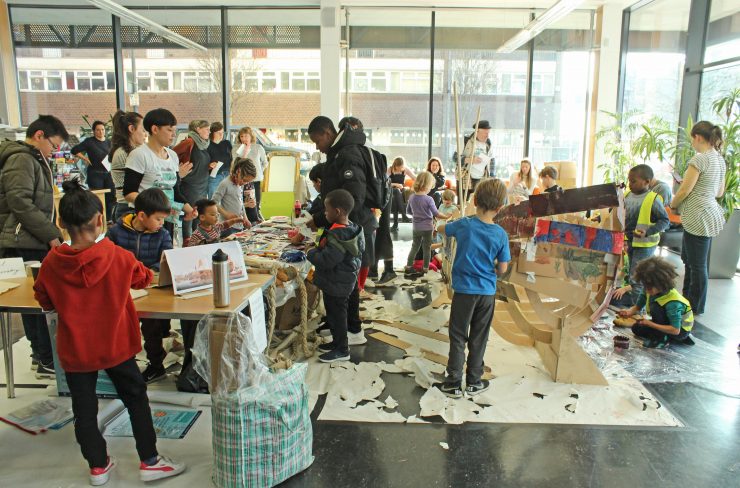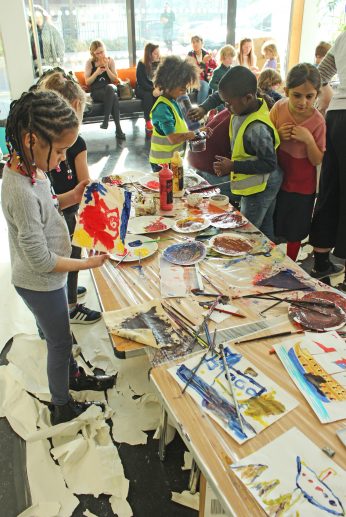 The ship took centre stage in the window of the Deptford Lounge for three days, as a visible reminder of the creative skills of our local residents.
Ben Weddell of the National Maritime Museum brought along a selection of shipbuilding tools for kids to have a look at, and also created a timeline showing some of the significant events in Deptford's history since the dockyard was established in 1513.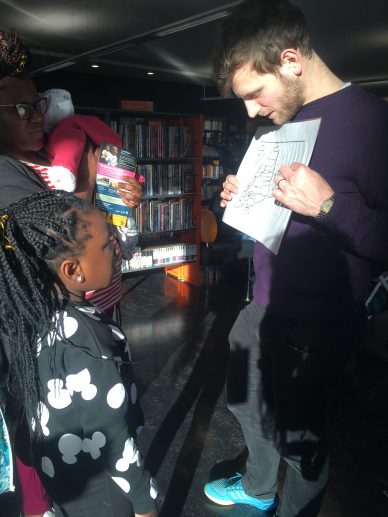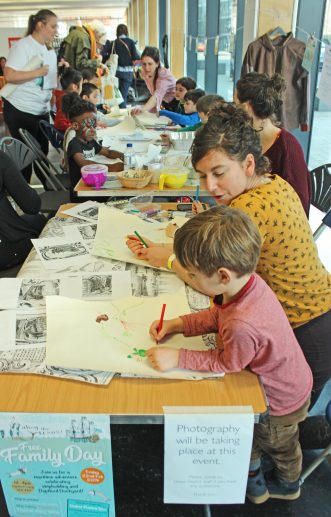 There was the opportunity to dress up in the type of clothes that would have been worn by sailors and shipwrights of the time.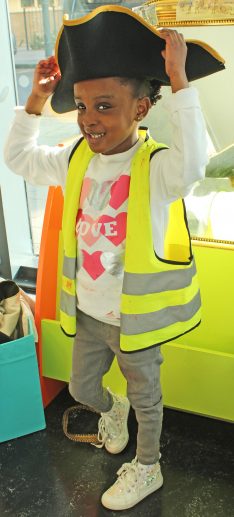 Becky from Beanstalk Arts was on hand to entertain our visitors with tales of Thames history and songs about shipbuilding and sailing.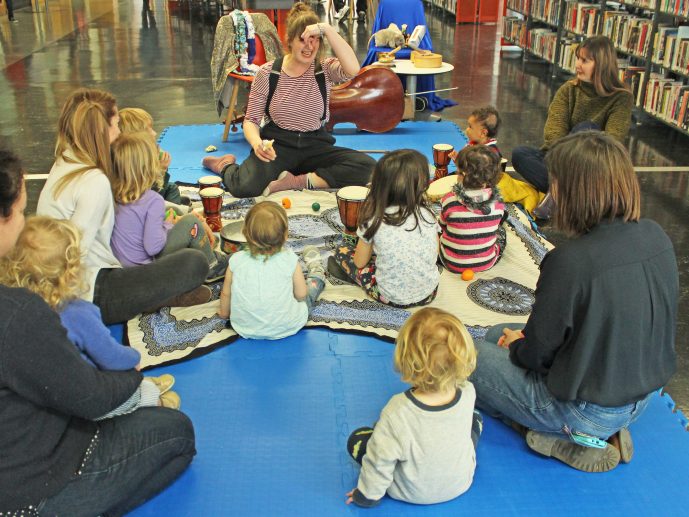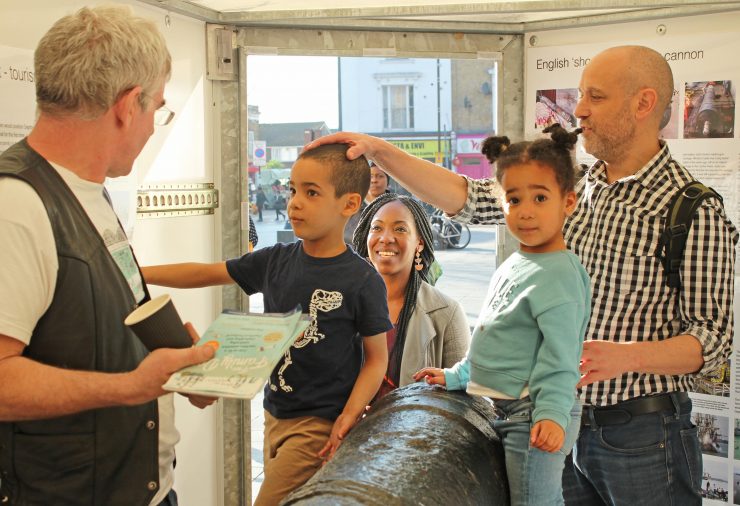 The restored Saker cannon and our exhibition trailer proved popular in Giffin Square, assisted by a day of glorious sunshine, and visitors enjoyed the visual impact of seeing the bow and stern posts at each end of the square, demonstrating the impressive scale of the ship.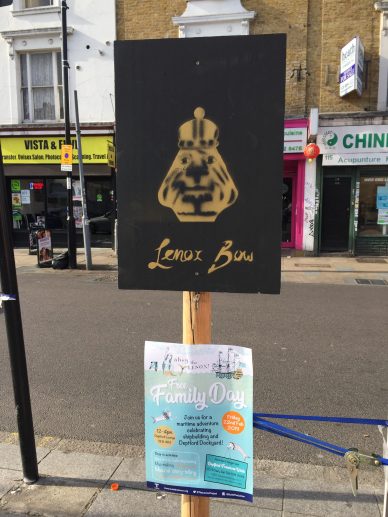 Once again we would like to thank Tideway for supporting our Free February events, and also all the staff at Deptford Lounge for making it such a fun and hassle-free day!
Please follow and like us: