A date for the diary of anyone wanting to come along and catch up with us – and visit one of London's lesser known cemeteries at the same time!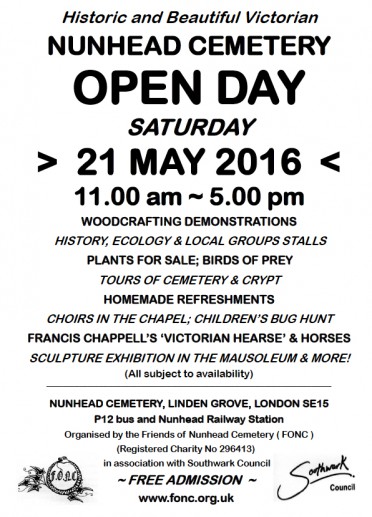 We are taking part in Nunhead Cemetery open day again this year; do come along to meet us as we'll be there with our restored Saker cannon on show, and merchandise for sale!
The open day is also a fantastic excuse to visit Nunhead Cemetery and find out more about it, visit the chapel and crypt on a guided tour, wander through the leafy grounds, and support local organisations such as the Lenox Project, and Friends of Nunhead Cemetery, which is responsible for organising the event.
Please follow and like us: