We are delighted to announce that we have negotiated a generous discount with the publisher of Richard Endsor's incredible book The Restoration Warship – a beautifully-illustrated hardback publication that we often refer to as the Lenox Project's 'bible' in that it contains all the information we need to build the ship!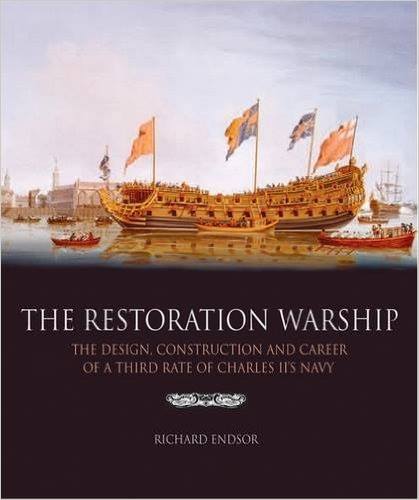 We are offering a very special price for our supporters – you can buy it for just £40, which is ten pounds less than it sells for on Amazon. Thanks to the generosity of the publisher, Bloomsbury, this still enables us to make some profit from the sale. Of course if you want to match Amazon's price you'll be supporting the Lenox Project even more generously!
We'll have it on sale at all our events this year – watch the website for more information – and can arrange local pick-up in Deptford SE8 for the special price of £40.
Please enquire via info@buildthelenox.org to arrange this, or for P&P costs if you want it mailing out to you.
Read more about the book on Richard's website http://www.richardendsor.co.uk